I have been to Kigali over one month already. But it still feels like I have just arrived and every day I'm confronted with new and exciting but also often exhausting experiences. 
However, this is not what I'm going to talk about in today's blog. No, I'm going to talk about the place I can rest and process the impressions of the day. A place I have come to call, my home. 
But what makes a random place you arrive at, suddenly your home?
I was wondering about this question for quite some time until I found some categories, which for me make a place my home. This is probably a very German thing to make up categories, perhaps even subcategories in order to find a solution to a problem, but well it fucking helps to get shit through your head. 
1. A place I can rest and I feel safe in.
Well, this one isn't as obvious as it seems. In the beginning, it was really difficult for me to feel safe in my place. Every night I was terrified of going to sleep and to expose myself in this vulnerable state. 
I prepared every night carefully locked every thing and made sure the windows are closed. Then I laid in bed, listing carefully to every noise if I would hear the danger coming, lusting for me.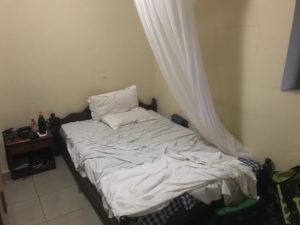 One night it was time I heard it. The noise of pure evil: "bzzzzz bzzzzzz bzzzzzzzz" 
But I couldn't identify the intruder and in the morning I saw what happened. The sucker actually bite me. Since then I don't really care about the mosquitoes anymore, because obviously, I don't have malaria. Now I sleep every night like a baby. 
Moreover, I can relax very well in my room because I happen to have Wifi, which probably saved me from running around at home like a locked up lion in a cage. 
2. My second category is food. 
This can just stand on its own. Food.
But I will still explain this anyways. So what's awesome is that I own a great kitchen, which really makes me happy. I can cook every day. Moreover, I spend a lot of time after work in my kitchen and try myself out. For example, I can recommend the so-called mug chocolate cake, I purposely didn't call it a cupcake because it is actually made in a mug. It is for some real dirty nights if you feel pretty naughty and lust after some sweet soaking chocolate cake.
3. 
I struggle to find a good name for this category but for me what's amazing about my place and what really made it feel home are all the great people who came to visit it.
We having a good time there really made me love the place. In fact, the rooms are boring and lifeless but with friends around and with friendly people I genuinely like, this place becomes a lively and great home to me. 
Although it sometimes feels a little lonely when everyone is gone and you have three big empty rooms all on your own. 
That's why I have created the fourth category
4. Personality
Making a place personal and giving it a beautiful touch, isn't as easy as I thought. I struggled to find things I want to include to give the place some personality. 
However, I found a way too long string of fairy lights and now my rooms glims like a big Christmas tree. I also bought some candles, which give a kinda romantic touch. Pretty cheesy right?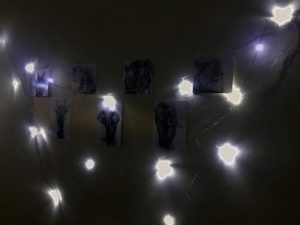 But nevermind, because I also hung up some art drawings I had with me. Now, the room isn't looking as empty and boring anymore. But there is still a lot more work to do. And I'm always on the hunt for cheap yet beautiful pieces to add them as well. 
Perhaps at the end of the year, the rooms will actually have personality and be even more a home sweet home…
stay tuned 
Janek